2022-09-24
The use of native languages in education supports inclusion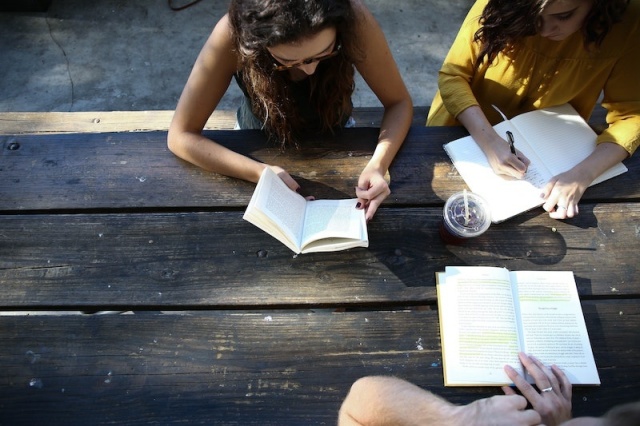 By Petra van Haren, ESHA Director
To support inclusion, it is a very important perspective to make use of the native language of pupils. That is not a strange thought because more than half of the world's population is multilingual, and opportunities are in almost every school. Also, pupils nowadays are in contact with other languages on social media or in games. By implementing inclusion also multilingualism should have a place in the national curricula. Lots of our pupils have a multilingual identity because of their social- and emigrants backgrounds.
At the moment, most of the national curricula have their primary focus on monolingualism for funding education. Multilingualism however does form part of the European Framework of Reference (CEFR). This is an established European framework of level descriptions for modern foreign languages. CEFR was designed to provide a transparent, coherent and comprehensive basis for the elaboration of language syllabuses and curriculum guidelines, the design of teaching and learning materials, and the assessment of foreign language proficiency. Multilingualism revolves around developing language skills (reading, speaking, writing, listening, etc.) in all kinds of different languages. CEFR advocates the development of multilingual competence, but it mostly has its use in life- long learning concepts, rather than a focus in curricula for primary and secondary education.


Equal chances
All together multilingualism can be as a rich source for education. Pupils have a lot of experiences and knowledge that is related to their mother tongue and usual they have experiences in more cultures. By using this participation and integration can be supported and be an instrument to equal chances for learning and future. Pupils are social beings. Languages are a portal for communication and can support intercultural interactions.
Legislation that actively supports this is conditional. Within this the application is up to the schools. Many legislations have these opportunities in expressions such as: an uninterrupted development process that is tailored to the progress in the development of the students, a focus on emotional and mental development, and on developing creativity, on acquiring the necessary knowledge of social, cultural and physical skills, connect to the fact that pupils grow up in a pluriform society, aims to promote active citizenship and social inclusion, ensuring that pupils have knowledge of and become acquainted with the different backgrounds and cultures of their peers etc.


Bilingual education in the Netherlands
In the Netherlands for example there is explicit attention for multilingualism in the curriculum. Early foreign language education (VVTO) means that primary schools offer their pupils a foreign language from group 1 onwards. Learning the language in a natural way is paramount at VVTO and especially from group 1 this can easily be achieved. The primary focus is on understanding and speaking. In the higher groups, children also learn to read and write in the foreign language. In the Netherlands it is legally permitted to give up to 15% of the teaching time in English, French or German in primary education. That equates to about 4 hours a week. In an ongoing pilot bilingual primary education (TPO), pupils are taught in English 30 to 50% of the time.
Bilingual education in secondary education in the Netherlands mean that pupils attend part of secondary education in another language. Usually this is English. In the lower secondary years of lyceums and gymnasia, at least 50% of the lessons are in the other language. In the lower years of preparing vocational education this is 30%.


Foreign language skills
Some characteristics of bilingual education (TTO) are that teachers have had a special TTO training with attention to language skills and teaching in TTO. Foreign language education should not be at the expense of Dutch language development. The school should offer students international activities. For example, language trips, exchanges or workshops. Pupils from TTO schools take their final exams in Dutch. They obtain an ordinary diploma in VWO, HAVO or VMBO. In addition, they receive a certificate that shows the extra skill. The type of certificate depends on the part of the training that students have completed in a foreign language. Nuffic, the national agency, monitors the quality of bilingual schools. There are requirements that all TTO schools must meet such as the language levels of students and teachers; a good spread of TTO across subjects and teaching materials; internationalization should be central to school policy.


Mismatch in the classroom
It is not easy or self-evident to integrate foreign languages into regular, multicultural education. In both primary and secondary education in the Netherlands, teachers often turn out to be insufficiently equipped for teaching in multicultural classes, partly because structural embedding of NT2 (Dutch as second language) and ethnic diversity in teacher training and teacher training is generally lacking. Multilingualism and ethnic diversity are also often not a separate theme in the school. Monolingual education programs, in which mainly Dutch is used in the classroom, predominate in the Netherlands. Such monolingual-oriented education does not match well with the language richness in the classroom and hinders both the well-being of multilingual students (Agirdag, 2018; Shanahan & Escamilla, 2009) and their school performance (Reric, Ferring & Martin, 2015; Bialystok, 2016).


Using student's linguistic repertoire
It is known that teachers do indicate that they are afraid of losing control in the classroom and of group formation and exclusion, because not all students master all languages or think it is necessary to master all home languages in order to use them in the education of multilingual students, while research shows that this is not the case. A number of recent insights have therefore not yet reached the classroom sufficiently. Educational practice where relatively much attention is paid to multilingualism in education, the linguistic repertoire of the pupils is called upon to be able to use their prior knowledge and the skills they have in other languages. And it even happens that students are taught in their mother tongue. In Sweden, for example, a law was passed in the 1980s that states that every learner who speaks a language other than Swedish at home has the right to mother tongue education and tutoring in the mother tongue.
The student's native language provides a basis for learning Dutch and the native language thus influences learning Dutch (and vice versa). It is therefore logical that students sometimes use languages other than Dutch; mixing of languages is even completely normal (Delarue, 2018).
References:
Agirdag, O. (2018). Het straffen van meertaligheid op school: De schaamte voorbij. In O. Agirdag & E. R. Kambel (Eds.), Meertaligheid en onderwijs (pp. 44-52). Amsterdam: Boom Uitgevers.
Bialystok, E. (2016). Bilingual education for young children: Review of the effects and consequences. International Journal of Bilingual Education and Bilingualism, 2, 1-14.
Delarue, S. (2018). 10 Cruciale inzichten over meertaligheid en taalverwerving. Fons 3(2), 42- 44.
Reljić, G., Ferring, D., & Martin, R. (2015). A meta-analysis on the effectiveness of bilingual programs in Europe. Review of Educational Research, 85(1), 92-128.
Shanahan, T., & Escamilla, K. (2009). English language learners: Developing literacy in second language learners—Report of the National Literacy Panel on Language-Minority Children and Youth. Journal of Literacy Research, 41, 432-452.